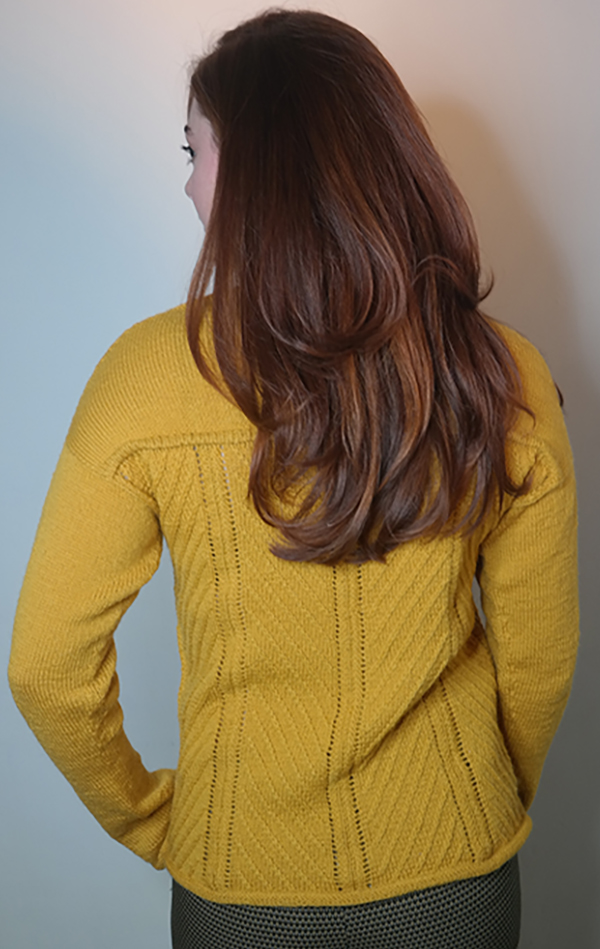 DE ROTTERDAMMER
Rotterdammers noemen de nieuwste brug over de Maas De Zwaan. De blikvanger van beton en staal in de unieke Rotterdamse skyline was de inspiratie voor de parallelle en schuine lijnen van deze trui. De belijning, het zig-zag motief en de kolommen zijn strak en duidelijk, de mouwinzet recht en de halslijn is horizontaal. Een bijzonder gaaf effect is de horizontale 3D-ribbel. 

Rotterdammers call their eye-catching bridge in the unique Rotterdam skyline The Swan. This graceful construction of concrete and steel was the inspiration for the parallel and oblique lines in this sweater. The chevron and spines are clean and clear, the sleeves are straight and the neckline is horizontal. A particularly cool effect is the horizontal 3D ridge. 
De mouwen worden direct aan de zijkant van het voor- en rugpand in rechte tricotsteek gebreid. Je hebt de keuze uit 2 mouwlengtes, normale lengte en de optie extra lang met opening voor je duim. 

The sleeves are knitted direct on the side of back and front in St st. The sleeves are worked flat from the shoulder to the wrist. Two lengths are provided: normal length and a longer length.

Nieuw - Speciaal voor jou
Ontdek de 2de van een serie van 3 truien, met schuine lijnen. 
Bestel je patroon hier!
New - All for you
Discover the second in a serie of three - the Oblique lines. 
Order pattern here!