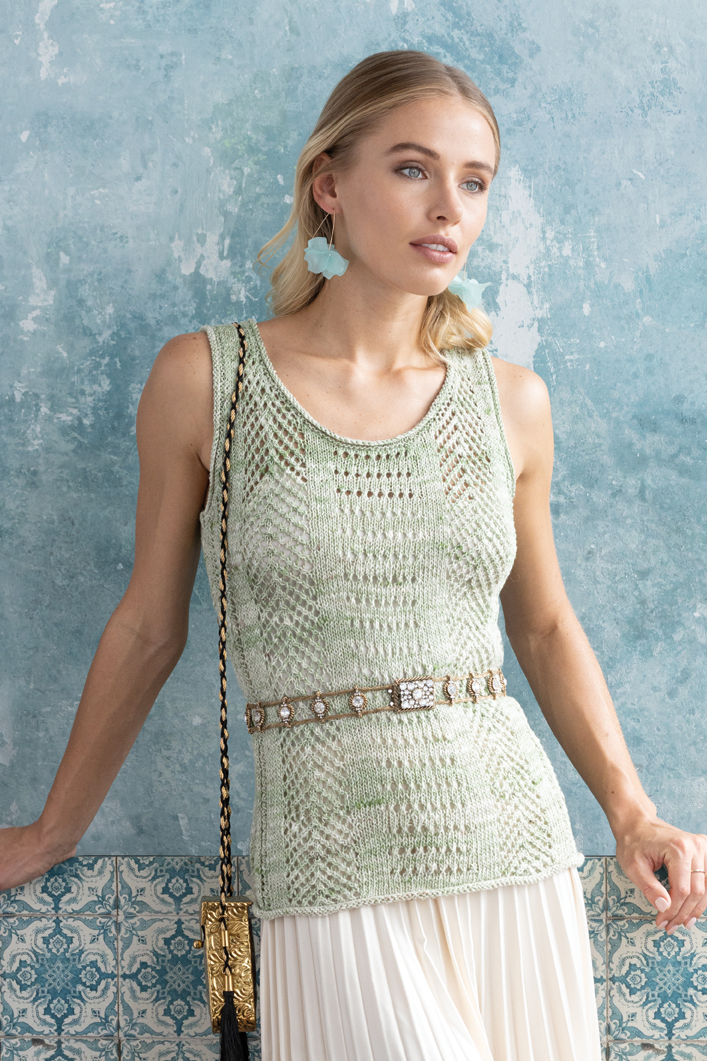 It's as flattering as it is versatile
Lace Tank
Sleek in Noro-Kumo color way #14, Jacqueline van Dillen's lace tank is worked with waist shaping for a streamlined fit. The scoop neckline allows for a variety of styling options: layer it with a crisp white blouse for a professional springtime look, then pop it over a scrappy tank once the weather heats up.
Columns of arrow lace and eyelet mesh create openwork that's at once romantic and sporty. The lower hem is left to roll naturally, while the neck and armholes are finished with rolled stockinette trim.
Designed by Jacqueline van Dillen
Published in Noro, Issue 16
Suggested yarn: Noro - Kumo. 
Color used is #14 Yarn weight:
photography credit goes to Jack Deutsch, styled by Natasha Thalman, Hair and Mak-up by Elena Lyakir
The garment is already added to ravelry!