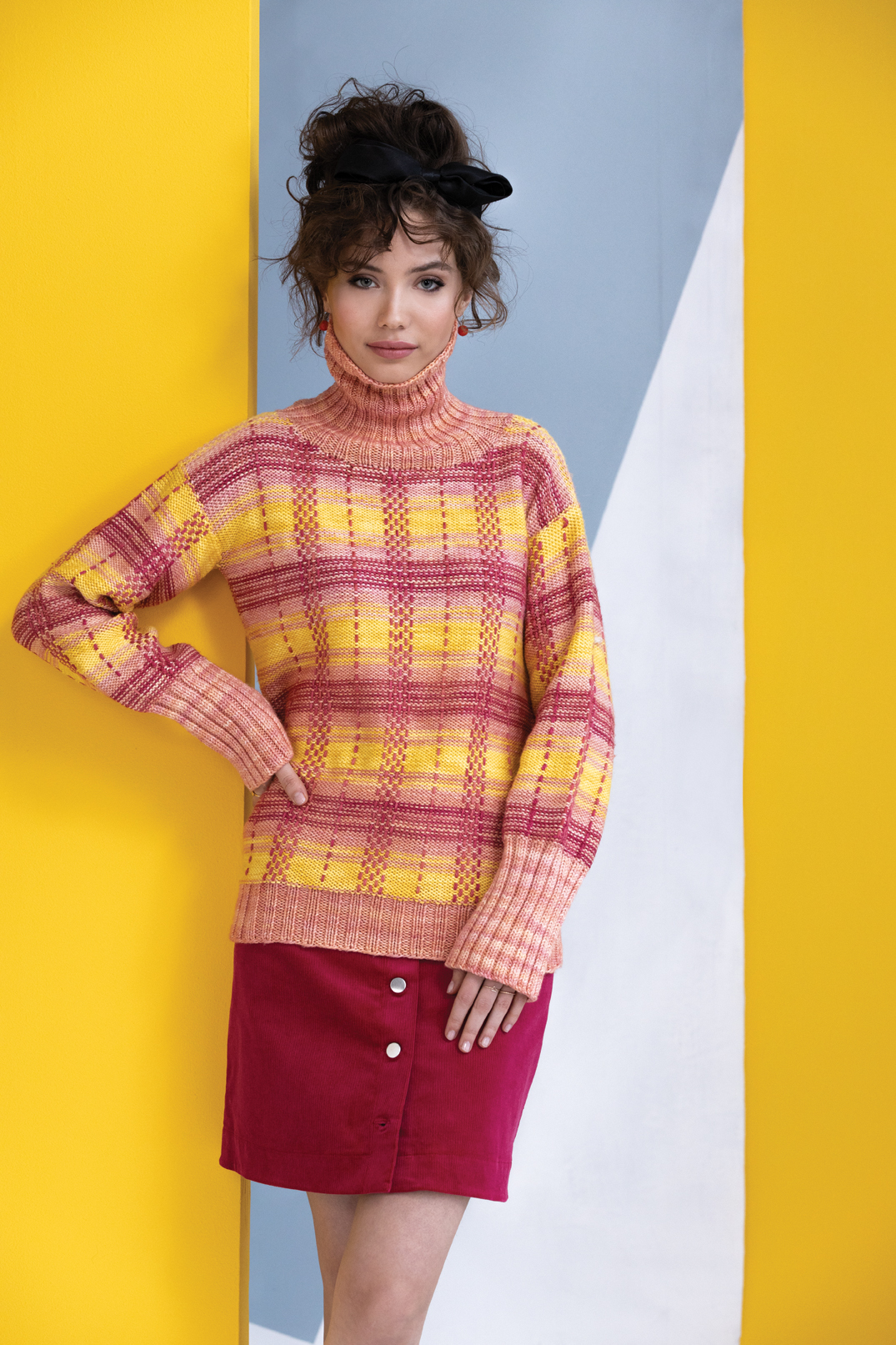 Ice Pop Pullover
Sorbet shades
Mock plaid is easy to achieve in reverse stockinette by knitting in stripes and weaving yarn through in finishing. Sorbet shades only sweeten the deal.
Loose fit turtleneck pullover worked in horizontal stripes with vertical lines embroidered after pieces are knit.
Colors used are rose gold (A), lemon curd (B), and clementine (C).
Designed by Jacqueline van Dillen
Published in Vogue Knitting, Late Winter 2020
Suggested yarn: Superwash Worsted by SweetGeorgia Yarns
Photography credit goes to Jack Deutsch.
The garment is already added to ravelry!