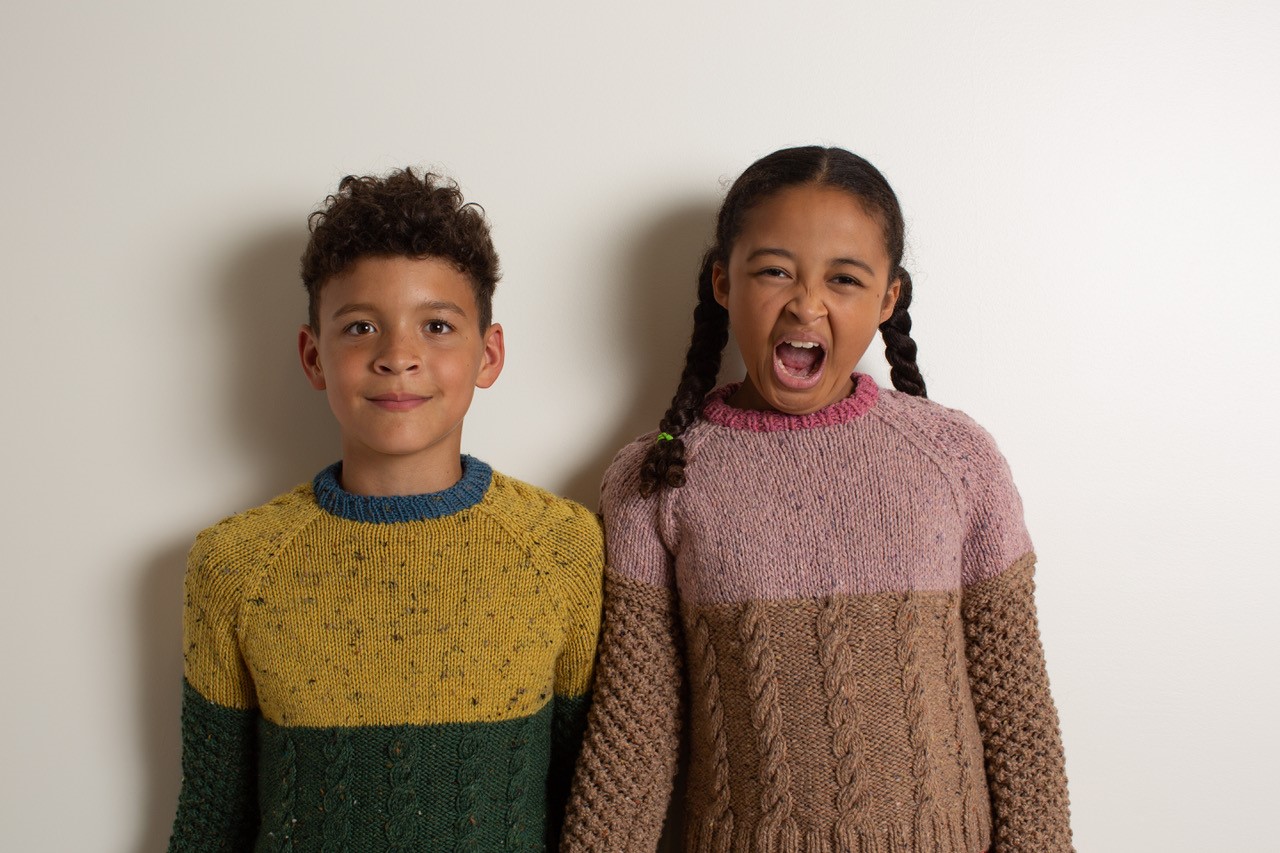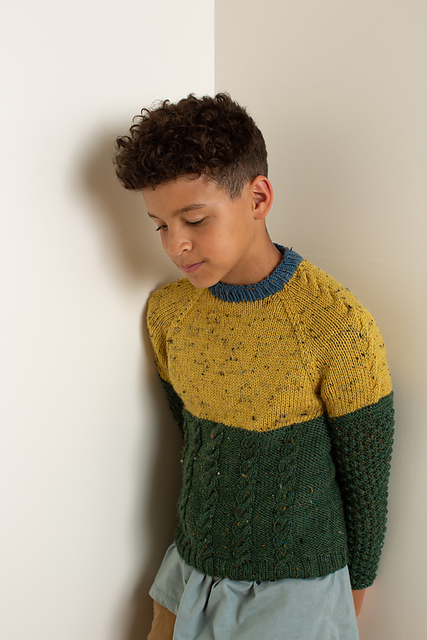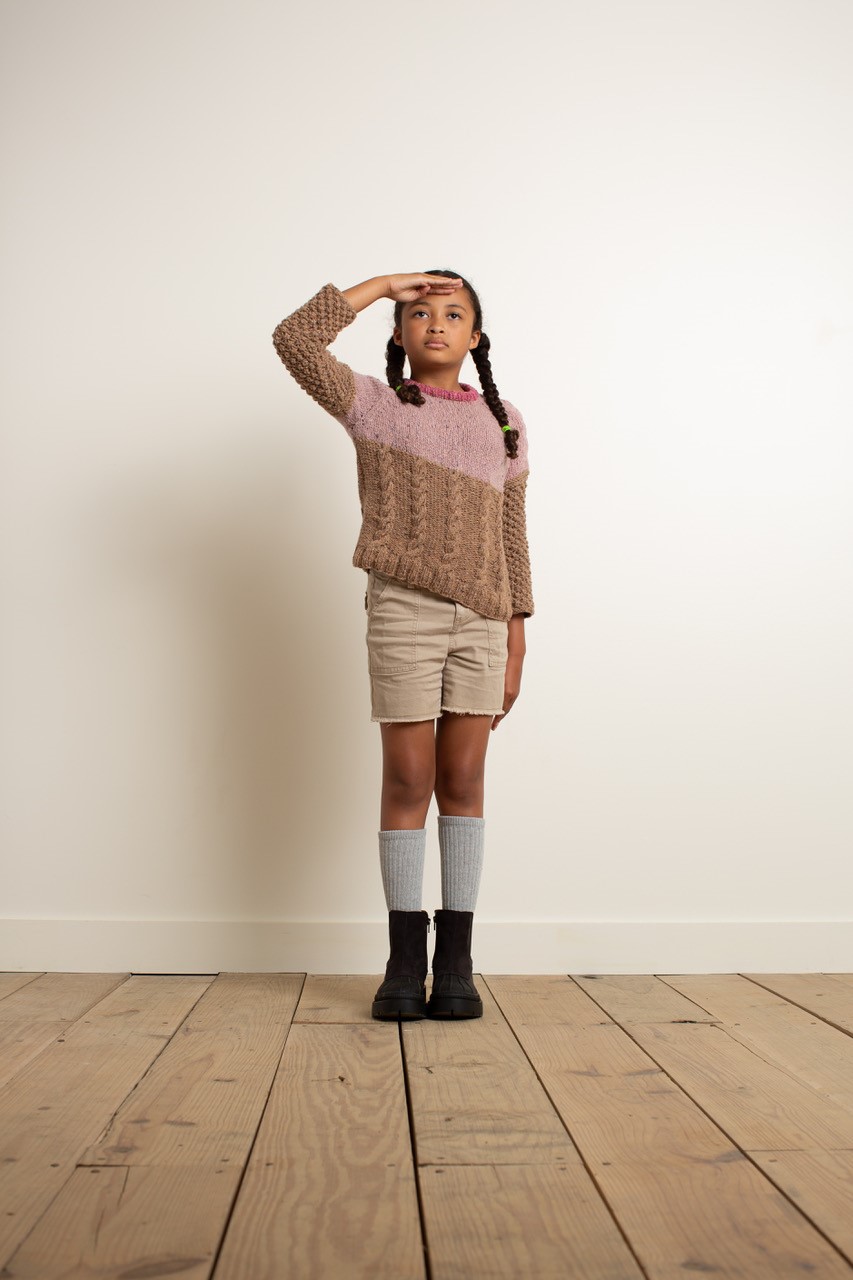 Pre-teen Magic ascends in Anderson's movie: MOONRISE KINGDOM. Color and texture enthrall every kid in your family.

RIBBING AND CABLES MERGE and perky texture accents the sleeves in this cheery raglan pull.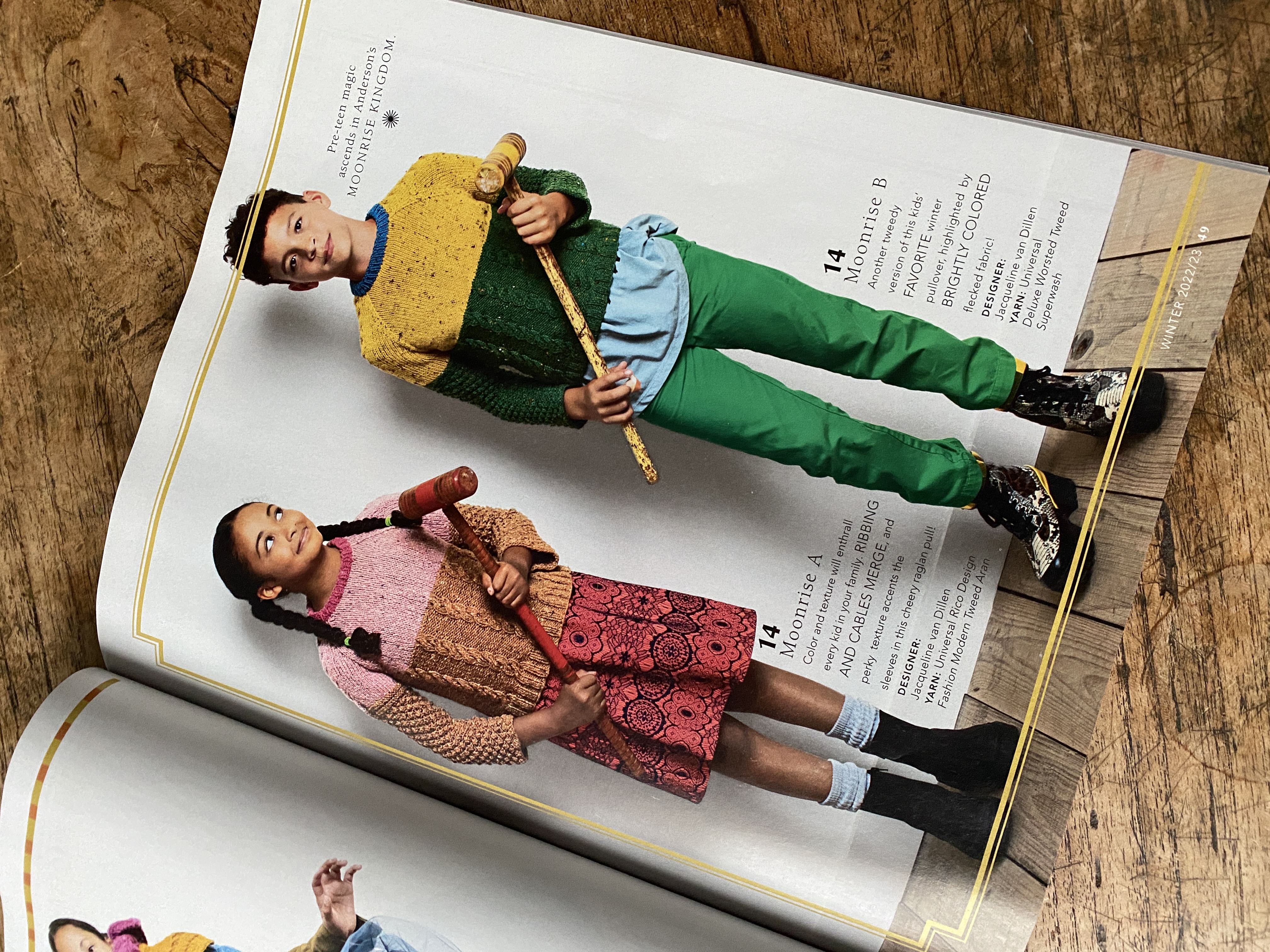 #14 Moonrise A (Puder, pink and berry) and B (Pine, hazelnut and great lakes)

Pre-teen Magic stijgt door de Anderson's film: MOONRISE KINGDOM.

Inspiratie voor deze raglantruien komen uit deze film. De kleur en textuur zijn boeiend voor ieder kind. Ribbels, kabels en astrakan bobbels samengevoegd zorgen voor een parmantige uitstraling en accentueren de mouwen in deze vrolijke raglantrui in 2 kleurstellingen.