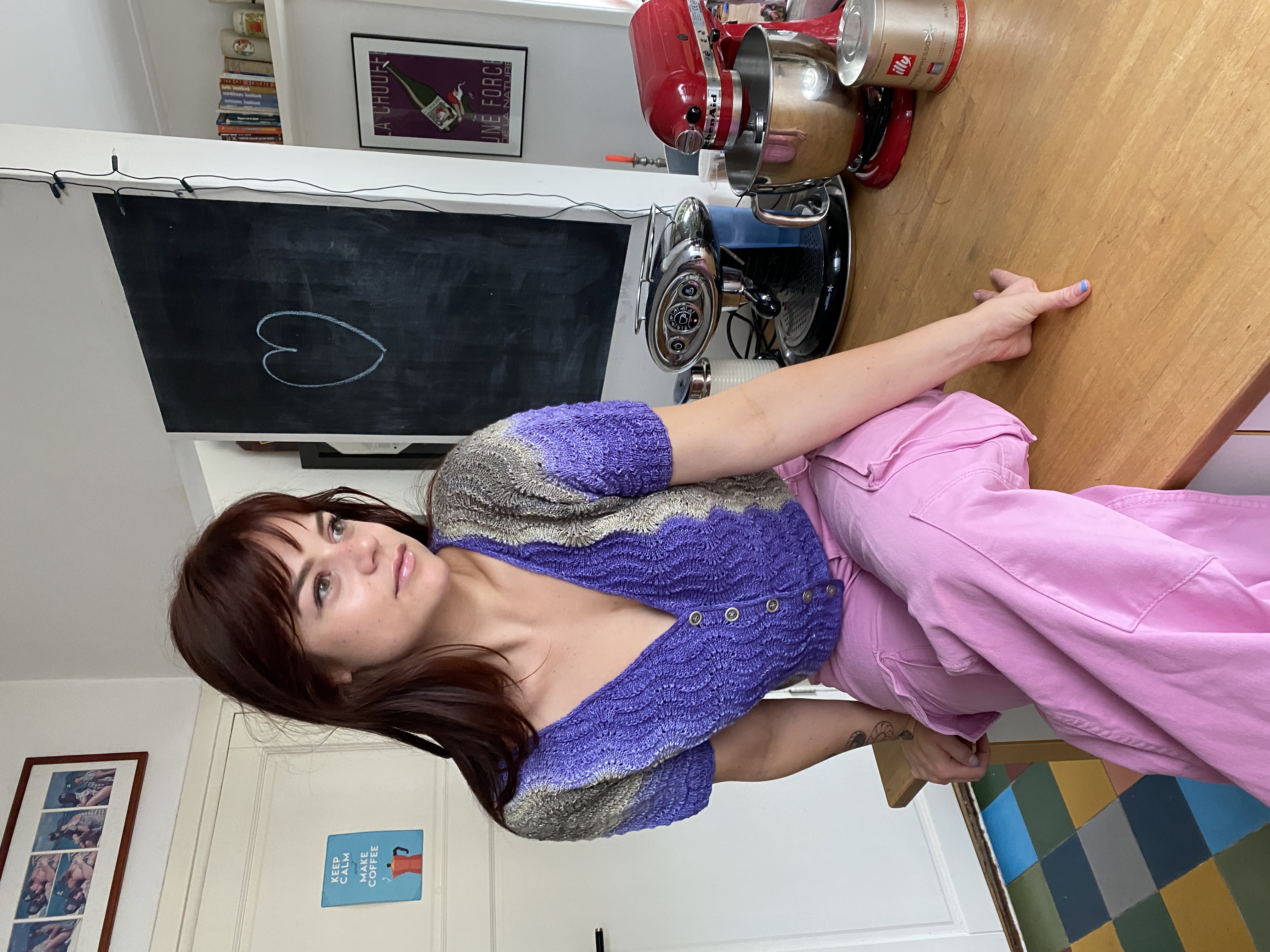 SOPHIA Crosswise Cardigan
Sophia cardigan is worked crosswise in Chevron pattern with dolman sleeves. Starting at the bottom of the sleeves with a Rib pattern border of 11 rows, increasing on each side for sleeves and side seam. When the sleeve length and the shoulder are reached, the piece is divided in two. The back is worked first. The stitches from left and right back pieces are cast off together mid back at the same time. The front pieces are continued - for the slanting V-neckline, 3 sts in 2 rows are decreased. 5 Button holes are worked in the right part. The body is worked in Chevron pattern (18 sts wide). It is not possible to carry this pattern throughout so the extra stitches are worked in the Side sts pattern. An I-cord edge is worked along the neck, V-neck closure and the bottom.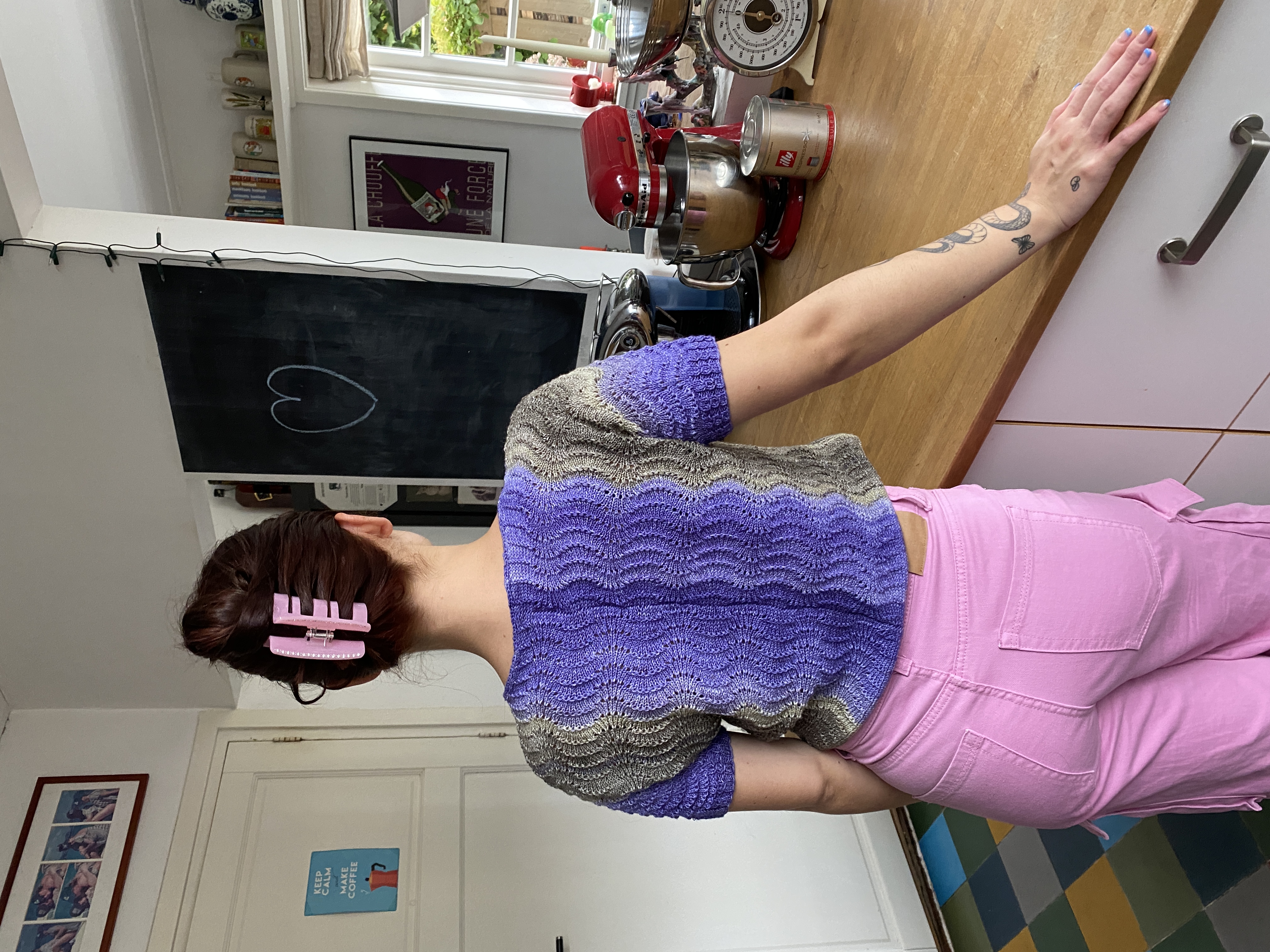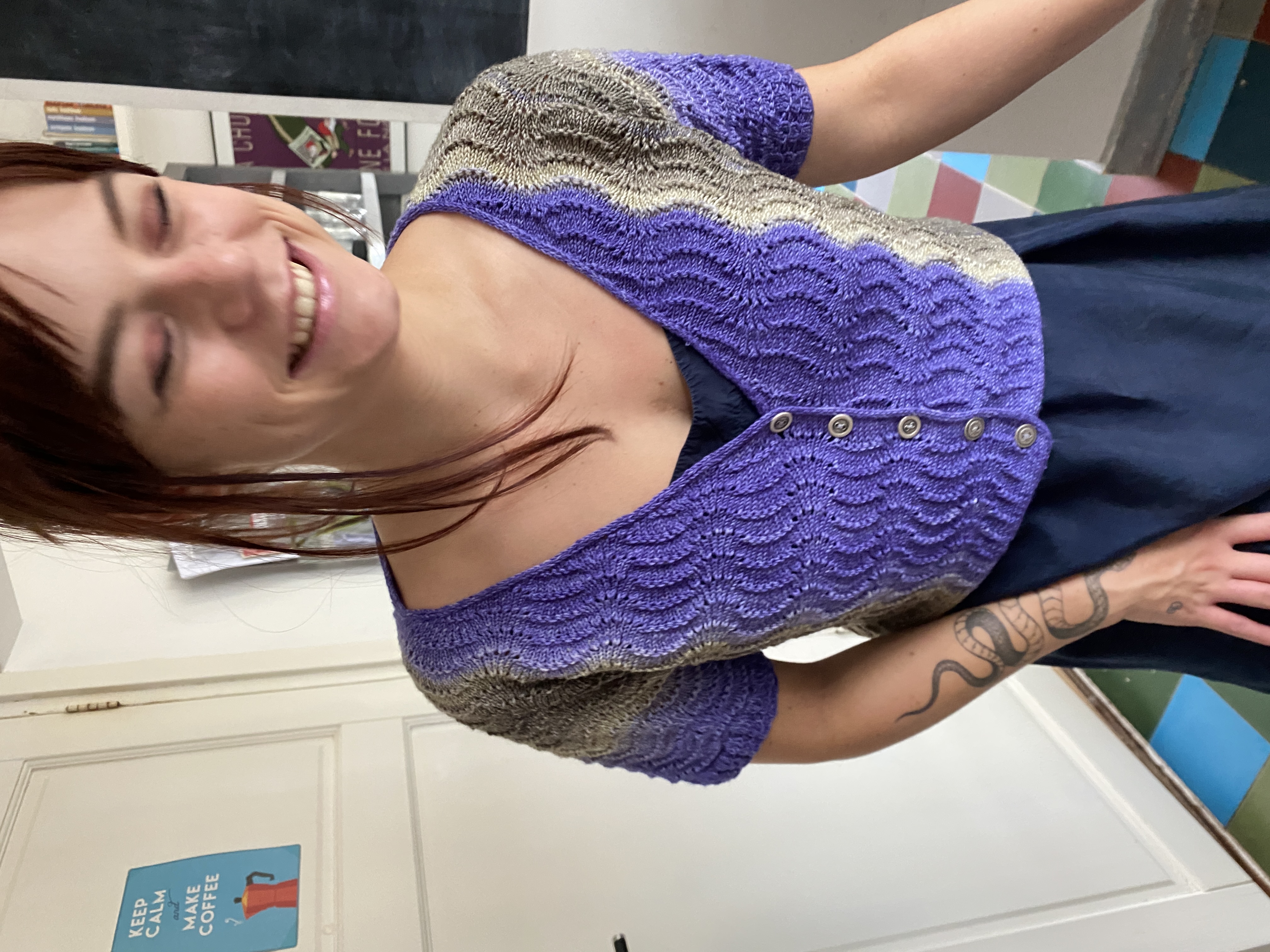 Dit Sophia vest met vleermuismouwen wordt dwars gebreid in Chevron patroon. Beginnend aan de onderkant van de mouwen met een ribpatroonrand van 11 naalden, meerder aan elke kant voor mouwen en zij-naad. Wanneer de gewenste mouwlengte is bereikt, wordt het werk in tweeën gedeeld. De achterkant wordt eerst verder gebreid. De steken van de linker- en rechterachterpand worden middenachter samen afgekant. De sluiting van het voorpand heeft een schuine vorm, in 2 naalden worden 3 steken geminderd. Er worden 5 knoopsgaten gemaakt in het rechterdeel. Het Chevron-patroon is 18 steken breed, het is niet mogelijk om dit patroon overal door te voeren, dus de extra steken worden in het zijstekenpatroon gebreid. Afwerking van de hals, sluiting en de onderkant is een I-koord.