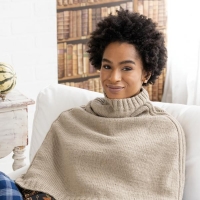 Slip on this sleek poncho on crisp winter days. It's worked from the top down in the round with rib detailing at the sides that double as faux seams.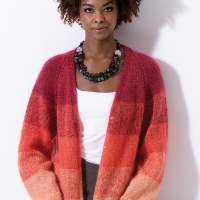 Uitgave: Designer KNITTING Early Autumn 2019 hierin vind je 2 van mijn ontwerpen. Prachtig kleur verloop. In eerste instantie was mijn bedoeling een verloop van donker naar licht.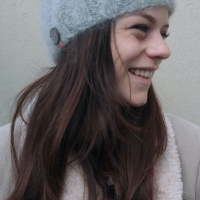 Geef wol de waarde terug die het verdient. Een natuurlijk luxeproduct dat met respect voor mens, dier en milieu is geproduceerd.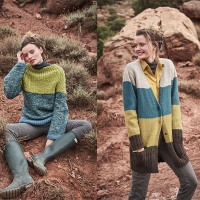 "Blokstrepen" en "Chunky Knit" Sportieve Chic, 2 ontwerpen van Jacqueline van Dillen, in SABRINA - Strickjournal 11 - 2019 - OZ-verlag.